Signup for our email newsletter
and get 10% OFF your first order from our Bath Shop



Swedish
Massage
Sports
Massage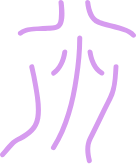 CORPRATE WELLNESS PROGRAM


PRODUCT PARTIES / CLASSES

What Our Clients Are Saying
It was wonderful meeting you too. And OMG, I love my candle. It's right in front of me and I've been burning it since I've been back. Sooo good.
Thank you so much for your customer service its great!
Hey Dee. I'm great thanks for asking! Your products are amazing. I was looking into starting with making candles then build from there. I just want to get my business license.